Hello, hello!
I am excited to finally begin recapping our Girls Missions Retreat Weekend in Athens, GA through a three-part blog series. In this post I want to give a little background on how the trip came about. In post two I want to recap the messages that were given by two amazing ladies of faith, and in the final post I want to share some amazing service opportunities we took part in. The entire weekend was centered around one central message from Christ…"As you are going make disciples" (Matthew 28:19). Not needing a special event to make this happen, but yet as you live each day, wherever you are, let your focus be on making disciples. Making disciples involves growing yourself (or equipping yourself), knowing and sharing the gospel, and loving/serving others…or in reality, living it all out!
As You Are Going…GROW. SHARE. LOVE.
This was such a special treat for me not only because it's Athens, GA – home of the Georgia Bulldogs & my alma mater, but because this was a place that I not only accepted a call for a future in vocational ministry, but also this was where I sat at the feet of my first Christian mentor, Carla Sibley. Carla lead a college girls Bible Study in her home while I was in college and her husband, Carlos, pastored Watkinsville First Baptist Church, where I attended as well. To make things even wilder, Carlos and Carla lived in Cleveland for eight years prior to moving to Watkinsville, GA and pastored at Macedonia Baptist Church here! What a small world! They were (and are) loved by so many in Cleveland before I ever knew of them or even First Baptist Cleveland! Needless to say, I have wanted to create an opportunity for my FBC girls to hear from Carla for quite some time, so when it came time to pray through and plan a location for our Girls Missions Retreat, Athens was on the top of that list.
The Lord confirmed that by making me aware of another special woman, Lisa Mason, who was also serving in ministry in Athens. Lisa was influential in one of our FBC Youth Leaders, Gina Allison's pilgrimage of faith throughout her college days in Iowa. So, to have BOTH of these ladies share wisdom and love and practical application for God's word with our FBC girls, was priceless. I was so excited for our girls to hear from ladies that had poured into the lives of a couple of their leaders. What a sweet, tangible way to show what can happen when you are willing to have a teachable spirit and willing to let someone invest in you and mentor you. Leaders don't just happen over night. It takes work, discipline, and obedience for us just as it did for Christ's disciples. It is making sure others are investing in you and that you are investing in others. You can't have one without the other. It is indeed a continual growing, serving, and loving that must happen while you are going.
Lisa is the Director of Women's Ministry and the wife of Pastor Lee Mason at Classic City Community Church, a church plant in Athens. From the moment I first spoke to Lisa an immediate friendship and sisterhood was formed and her excitement for us to come serve their church and community never ceased to overflow. God's leading in this weekend was evident in every detail that came together. Nothing in life is sweeter than knowing you are right where you need to be and doing exactly what you need to be doing to glorify God and make Him know. Lisa and her team never ceased praying over this weekend together, alone and with me and it was very evident that our plans weren't really ours, they were the Lord's.
Check back Thursday for part two on Growing. While we were only in Athens for two nights and two days, we capitalized on every moment as we were going. To be growing and equipping ourselves as well as serving, sharing and loving Classic City Community Church, Athens, GA, The University of Georgia, and the Athens area homeless.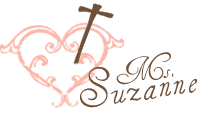 PS – Want to see ALLL the fun pictures from the weekend? >> CLICK HERE << to for our Facebook page album!