Hey Girls!
Over the past couple of weeks we have kicked off this new school year with both a Middle School Girls 411 and a High School Girls 411. They both had AWESOME attendance and everyone had such a great time! If you were there, I would LOVE for you to post a comment here stating something that really stuck out to you at you learned at your 411!
We are using Mary Kassian's book, Girls Gone Wise in a World Gone Wild for our 411 Bible Studies. Vicki Patterson led our High School 411 and did such a great job relaying to the girls that while we cannot always control the situation, we CAN control our attitude about it! She shared so many great quotes that keep her motivated to have a godly attitude and will surely do the same for our girls if they focus on Truth.
Amy Tippens led a lively study and discussion for our Middle School 411. I asked her to recap the lesson for you and I am honored to have her as our "Guest Blogger" this week! Take note girls this is good stuff, not only is this what God desires for us, but we are offering some practical way to apply God's Word to your life and keep your attitude Christ-like!
from Amy...
"No matter what your age, I think we all suffer from sporting a bad attitude at times. The world comes at us hard, finding ways to beat us down and making us feel like our self worth is next to nothing. It's hard to keep our attitude in check without God right by our side. Let's take a look at 2 different girls that the Bible describes and find out what scripture tells us about the kind of attitude we need to have.
Proverbs 7 gives us a pretty clear description of the type of girl that lets her attitude control her every thought and action, in a bad way. The story goes that she is "loud and wayward." So what exactly do those words mean? The Hebrew for loud is to growl or roar. I don't know about you, but sometimes I get into a bad mood and take on a personality that resembles a mama bear growling at something or someone that is after her cubs. I snap at people with a smart remark or I get annoyed at the simplest things. It's easy to let your attitude become loud. The other word is wayward. The Hebrew word for wayward is rebellious or defiant. Ever feel like your parents or teachers are always telling you what to do and you finally get sick.and.tired.of.it so your reaction is to either not listen at all or do the exact opposite? The funny thing is that our culture sees this type of behavior as a compliment. Being loud and rebelling, well, God calls those that do just plain stupid. Proverbs 9:13 says "The foolish woman is loud, undisciplined, and knows nothing (WEB)." And Romans 1:22 says, "Although they claim to be wise, they became fools (NIV)." I think that God makes it pretty clear that this type of attitude is not what a Christian girl should have.
Now let's take a look at 1 Peter 3:4-6. These scriptures give us a clear understanding of the kind of attitude God expects of us. Here, the girl is described as gentle (mild, friendly, kind, tender), calm (settled firm, peaceful), and amenable (lead able, cooperative, respectful). All beautiful words that teach us how our attitudes should be. Think of the fruits of the spirit "love, joy, peace, forbearance, kindness, goodness, faithfulness, gentleness and self-control" ( NIV Galatians 5:22-23). When we have these traits, we are girls that allow God to take control of our lives, walking with Him step by step, and following the path He has laid for us, regardless of what that may be. We have an unmistakable beauty about us that people can't put their fingers on, but it radiates from our souls. Philippians 2:15 says, "Let this mind be in you which was also in Christ Jesus our Lord."
Satan is the father of all lies and he loves to put things in our minds when we get into a 'mood' or a 'funk.' Some of the lies he may try to tell us…
"No one likes me."
"I'm not pretty,"
"My parents annoy me."
All LIES! When these lies start to enter in your thoughts, there is a plan of attack that you can have to bring the TRUTH out. You can't control any other person's attitude but your own. Follow these 5 steps and you will be well on your way to being a girl with her attitude in check for God!
1) Recognize/Write out your feelings
2) Figure out the lie
3) Replace that lie with truth
4) Surround yourself with truth scriptures
5) Repeat!
"You were taught, with regard to your former way of life, to put off your old self, which is being corrupted by its deceitful desires; to be made new in the attitude of your minds; and to put on the new self, created to be like God in true righteousness and holiness."
Ephesians 4:22-24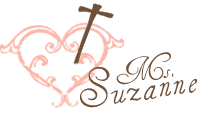 Check out our Girls Ministry Facebook Page >> HERE << with more pictures and upcoming events information!