We have been back from Haiti for two weeks and yet the experience still dominates my thoughts and prayers. For me, this trip was eye opening in many ways. Eye opening in the vastness of God's people...how on one hand we can seem so incredibly different, but yet so incredibly the same. Also, truly our joy comes from a relationship with Christ.
Most of us expected to see a country full of people down and out...depressed if you will because they have nothing. Not even the bare essentials in many cases. But that's not what we saw in totality. There was a stark difference in those that had a relationship with the Lord and those that did not. There was pure joy expressed in the face and eyes of those in communion with Jesus. Surrounded by trash and filth, I saw pure joy. It opened my eyes to a deeper reality that our blessings from the Lord are not in the things that we have, but in our communion with Him. There was fellowship and community in Haiti that we barely touch here in America. Despite all the trash, Haiti is a beautiful, beautiful place.
God also opened my eyes and gave me a glimpse of Heaven too. One afternoon we went on an intense, steep hike that went vertically up a mountain. About 30 Haitian believers joined us (many running up the hill in flip flops and skirts like it was nothing!) and it was an experience I will never forget. Atop the mountain was a cross and we gathered around it(many breathless) and we worshiped our Savior.
Us Americans sang and read Scripture and then the Haitians would do the same in Creole. But then a beautiful collision occurred. As we sang "Here We Are to Worship" the Haitians joined in singing the same song in Creole. Two languages, one body of believers. THIS was my glimpse of Heaven.
For the days following our trip our team met up for little reunions and share time. It has been so sweet to hear from the 29 students we took on this trip. Actually, that was another eye opener for me...just to see students putting others first, serving and loving unconditionally...being the hands and feet of the Lord and not hiding behind their age. It was beautiful and made me love my job even more! Along with two awesome video treats at the end of this post, I had a couple girls write up a little blurb about the trip too...enjoy!
From Monica Allison, 9th Grade:
"Haiti was the most amazing experience. I learned probably more from them than they did from me. I made great friends with the Haitian kids. Ashley knew some English and it was easier to communicate with her. One of the first things she said to me was, "Jesus loves you and He loves me, too." That blew my mind. Not only did she know that in English, but she said it to a complete stranger. They have almost nothing and they are so happy and grateful for what they do have. That really made me look at my life and think back at all the times I didn't like this or wanted that.
My favorite day was when we hiked the mountain. To praise the Lord as His children not as Americans or Haitians really struck me—to realize that one day we will all understand each other in a beautiful and perfect place. With the mountains on the left and the ocean to my right, I got to see how majestic God's creation really is. On this trip, I made new friends and grew a lot closer to old friends. Our team bonded so well. I will always remember this one week and keep it as a lifelong memory."
From Payton Tipton, 12th Grade:
"While in Haiti, I experienced the Lord's presence in a more tangible way than ever before. It was no question that He was living and working among us, and loving through us and through the Haitian people. The fellowship we got to experience was heavenly, and something that would be impossible to forget. I loved the simplicity of day-to-day life there as well, and am trying to apply it to my life here at home. I can't wait until God brings another opportunity like this one into my path, and am so very thankful that He took me on this trip."
From Sara Miller, 11th Grade:
"I was really convicted of being materialistic, even though I didn't think I was, and God taught me that it isn't about what you have or what your parents have... its about Him and doing things for His kingdom, and to get to spread His love out all over the world.

My most memorable moment was seeing the Haitions scream out their songs to God and when they prayed some of them cried and some of them yelled and some of them just sat in complete awe of Him. When I saw that I thought "have I EVER done that"? It's a good question to ask yourself when you think your walk with God is going good and you're being a 'good Christian' by reading your Bible and praying every day or every other day."
From Hayley Brewster, 12th Grade:
"My experience in Haiti is hard to describe in words. God taught me so many different things. He taught me how much bigger He is than anything we could plan. He is ALWAYS in control, and will work things out according to His perfect plan. However, I would have to say that the biggest thing He showed me was His unconditional love. Those children loving on us was the purest example of His unconditional love for us. God continued to reveal things to me after I got home. It was such a special trip, and I'm so blessed to have been able to go on it. I think about the people I met there ALL the time. I miss them so much. I would go back in a heartbeat!"
Be praying for the people we came in contact with in Haiti! I specifically got to pray with Christine and James as they accepted Christ. Pray for their growth in the Lord! Pray for our students as they continue to sort through this experience...may their lives forever be changed to the glory of God!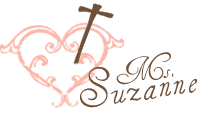 PS: A treat for you!! Though please excuse the poor quality! oops! :)
Video 1: A tour (with some of our goofy friends) of the Mission Home we stayed in while in Haiti!! :)
Video 2: My FAVORITE video....our Haitian Security Guards leading us in worship songs on the bus!