In December we had an all-night, no sleep Girls Lock-in! It was such a blast with 130 girls desiring Christ-centered friendships and fun! The theme was a "L.Y.L.A.S. Sisterhood" night - L.Y.L.A.S. stands for Love Ya Like A Sister. The first half of the night each of the girls went through five stations, with each station representing one of the letter's in "L.Y.L.A.S." The stations were Love one another, You are unique, do Life together, Ask/Pray for one another, Serve others together. The girls went through each station together with their tribe group.
Today, I want to share with you about how our girls Served others together. At the lock-in the girls read Scripture and talked about loving others not only because Christ loved us, but because also in doing so you point others to Christ. For their service project, the girls were going to bless the FBC Kitchen staff, a group of amazing ladies that tirelessly serve our church family through the cooking, serving, and clean-up of many meals week after week.
They work behind the scenes to bless thousands. Sometimes, I fear that as a growing church we can forget these "unsung heroes" because you can easily almost expect these tasks to get done without always know how they got done. What an awesome opportunity we had to bless these sweet ladies! Each tribe of girls decorated an apron together, a picture frame, and wrote/decorated countless thank you cards for this special group of ladies.
Last week, we were finally able to get all the Kitchen Ladies together and gift them with these small tokens of appreciation. It was a sweet time and I'll tell ya, it has been real neat to see these ladies wearing their youth-decorated aprons as they serve dinner on Wednesday nights. It has reminded me of how even though our church is growing and growing fast, we are still a body that knows each other, loves each other, and serves each other...as Christ does the Church. :)
"Let your light shine before men that they may see your good works and glorify you Father which is in Heaven." (Matthew 5:16)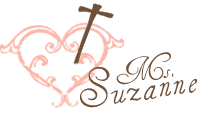 *There are TWO albums full of more Lock-in pictures on our Girls Ministry Facebook page. Click here to check them out! http://www.facebook.com/FBCGirlsMinistry