Girls For HIS Glory had a GREAT day this past Saturday at our Father/Daughter Flag Football game! We had 100 players and volunteers show up at the Family Life Center fields to make this a really special day for Dads and their girls!
It was a perfect Fall morning for football with the 35 degree weather and steamy hot chocolate to get us going! We broke the group up between three fields and had games going for the super competitive folks over to the "just for fun" pairings. Each game played two twenty-minute halves with a short break in between for orange slices and Gatorade. The laughter, cheers and occasional thud as someone hit the ground hard were heard throughout the morning and really made it for a fun day! Note to Cleveland: We have some TOUGH girls and they can throw a football!
Upon the conclusion of our active morning, the Men's Ministry of FBC graciously provided a hamburger/hot dog cookout for all the girls and their dads/father-figures. The Men's ministry
was excited to see dads and daughters getting together and wanted to show their encouragement with this yummy treat!
Each family was also given a booklet that not only listed flag football rules and definitions for football related terms but also conversation starters for dads to use on a future daddy/daughter date. We even attached a buy one, get one free coupon to Smoothie King for their next date.
If you missed out, plan to jump in on our next Girls Ministry event (click on the calendar tab to the right!) and especially our next parent/daughter relationship building event. In the meantime plan your own date with your daughter. Here are the conversation starters given in the football booklet and would be great for you to start with:
1) If you could spend $100, how would you spend it?
2) How would you describe yourself in three words?
3) What is one thing you are most proud about in the other person?
4) What is your favorite thing you do as a family or together as parent/daughter?
5) Is there anything you wish you did differently as a family?
6) Is there any issue/hurt that you need to ask forgiveness for?
7) What change could the other person make to make themselves more Christ-like?
Remember, if you are a parent then you are your child's primary role model and character shaper. Dig in and plan some one-on-one time together...it will never be wasted time!
Praying for you!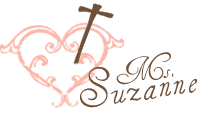 PS: Want to see more Father/Daughter Flag Football pictures?! Check out the FBC Girls Ministry Fan Page on Facebook @ http://www.facebook.com/FBCGirlsMinistry