Whew!
I just got back from two weeks amongst the awesomeness that we call Camp Cherokee. There really just isn't adequate words to describe the wonder of this place. Maybe that's why our camp cheer, "BOBO" is made up of made up words? ha! Who knows. On one hand it is a place to go and be still before the Lord because we are free from the hustle and bustle of our every day schedules, emails, facebooks and to-do lists, but at the same time it is a place of schedule and disciplined time before the Lord. Which is sometime we all need regardless of our consistency to meet with the Lord on our own....it's just different at Camp Cherokee. The scenery of historic oak trees and glass-like lake water nestled within a bear preserve is just so beautiful that it allows your soul to take a deep breath like maybe it hasn't in a long while. Yes, there's bees, biting flies, spiders and mosquitos galore, and yes it's like thousand degrees and so hot that there's never really even a single moment that you aren't completely drenched in sweat...but honestly I think this only enhances the experience.
I come away from these two weeks amazed at how the Lord chooses to move at this place. Sometimes I get fearful of places or experiences like Camp Cherokee...places that everyone KNOWS the Lord the will be at work. I get nervous that we can put too much stock in the PLACE rather than our GOD that is at work. He can work ANYWHERE just like He does and has at Camp Cherokee. But regardless of where the Lord CAN work, He DOES work at Camp Cherokee. While I attribute this more to the "retreat from distractions" I am thankful that we have been so blessed to have such an amazing place to retreat to. I thank God for Camp Cherokee!
Dan DeWitt from Southern Seminary (and author of theolatte.com) did an AWESOME job leading us and teaching us through Galatians both weeks. His main take-away point was for us to know that "God saved us BY His grace and FOR His glory". Our salvation is rooted in the first half of this statement (by His grace) and our reaction and livelihood is rooted in the second half (for His glory). I think so often people are ready to admit they are sinners and walk the aisle for forgiveness but they miss grasping the magnitude of how it all happens! By His grace means He did all the work...yes! Work we couldn't do...yes! But the work was INTENSE! He took ON our sin and our judgement! He paid the price so that we are no longer condemned! This understanding should change us! We should be different, we should act different, we should speak different - we should want to praise Him in all things and in all ways! Yes, all for His glory!
Ah, what solid truth! What life-changing, life-surrendering, life-offering truth! Yes, I thank God for time to retreat from distractions, to come and be uncomfortable in the quietness before the Lord so that we could hear (maybe for the first time) the power and freedom that is ours in Christ! Now that you've heard, now that you know...choose to live differently. Don't let it just be an experience at a beautiful place, but instead react to the God that ignited your heart and called you to Himself. React by living a life set apart.
REACT!
BY HIS GRACE, FOR HIS GLORY!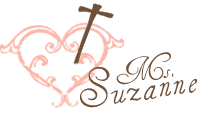 PS - If you missed camp, you also missed this AWESOME video Dan DeWitt created for Southern Seminary, "What is the Gospel"...view it below and pass it along!