Hello, Hello!
Today we will wrap our 3-part series on the Do's and Don'ts of Photography and Photo Sharing! Be sure to look back at the past two posts if this is your first visit to the blog within this series. I hope this has been an eye opening walk-through for you and has caused you to seriously re-evaluate some areas in your life, or even (and I hope this most of all) it has encouraged you that you are seeking to glorify God "in all things".
The fact is, when you post something on the internet or you text a picture, you don't have control of what other people might do with it or how it could be used elsewhere. Once they are posted online, you are giving full rights to your image to anyone, even a creeper! I know this seems gross, but it's the truth.
The reality is many guys and men struggle with the area of lustful thoughts (which is stimulated by what they see) so we cannot afford to be ignorant about how we, as girls, present ourselves or dress in public. Further, we have gotten too casual with what we are sharing on social networking sites and we can no longer be so lazy in our pursuit of holiness and praise to the Lord. We must take responsibility for how we present ourselves, just as much as guys need to be disciplined in their thoughts.
SO, How Hot is Too Hott?
"Sexy" according to Webster's dictionary, is "something that is sexually suggestive or stimulating." Sounds a lot like what pornography does.
With summer time upon us we need to pay special attention to bathing suit pictures. I just posted a blog post challenging you to think differently about the cut of your bathing suit. I challenged you to desire to live the same way when you have to and when you don't "have" to...at church and away from church. You will never be somewhere were you are not a witness for Christ, you are an ambassador! Remember: 2 Corinthians 5:20! Think about this…if guys struggle with lustful thoughts…do you think wearing a bikini would help with that thought process? Do you think a bikini looks like lingerie/undergarments? I do! So if you are posting pictures of yourself (and friends) in your bathing suits, then you have literally just created an online "look book" of lingerie-type pictures….or in reality a form of pornography. Trust me, a guys mind does NOT say…"oh that's just a bathing suit...not lingerie, so I'm not as affected by this picture showing off a girls body."
Girls, don't believe this lie. We must rally together to do what we can do to protect our brothers in Christ!
So, what to post on Facebook or send through Text?
No Sexy pictures. PERIOD. Remember Sexy is something that is sexually suggestive or stimulating. So stray from posting pictures in your bathing suit, in a low-cut shirt, short skirt, inappropriate postures or angles! Instead,

P.R.A.I.S.E

God through your pictures!

Also, I would strongly suggest never posting pictures you take of yourself by yourself. Having an entire album of arm shot pictures of yourself is just not necessary. This goes back to the question of motive!

Who should see our pictures?

Consider if this is a fun memory for you or for everyone?

Not EVERY picture you take needs to be uploaded online. Some pictures need to be kept as a private memory. Others might not look at each of your pictures the same way you do.

As for texting? My rule: Only text pictures of a group of people or a scene shot describing where you are. Not just of yourself….and NEVER at anyone's request for a picture of yourself!
At the end of the day what you post on social networking sites like Facebook or MySpace is often times how people get to know you. Employers, friends, your friend's parents…your Girls' Minister (haha)! What are you sharing with others? How do you think you are being perceived? I challenge you to stop right now and take a look through your online photo albums and re-evaluate what you are sharing with the world. My guess is you might need a photo-album makeover and delete a few!
You are beautiful and your King is enthralled by you! So don't let the culture define you any longer! Instead choose a position of Gospel influence and holiness. BE SET APART!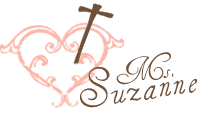 PS: If you want to see more fun group shots from the event with Ami & Alison Photography then >> click here <<.