I am so excited to update you on the Daddy/Daughter Dinner that the Girls Ministry hosted on February 15th. This was such a sweet time of fellowship, encouragement, fun, and teaching for Dad's and their girls. We began the night at 6:30 and as the girls came in with the fathers they first went to have their pictures taken. A BIG thanks to
Amanda Guy Photography
who provided all of these great shots! We had almost 50 sets of daddy/daughters, so here's just a sampling of these shots.
Dads and daughters found their way to their tables and after the welcome we played a quick game to see how well these girls knew their dads'.....FEET! After all, we wanted to encouraged girls that as their dads follow after the Lord, they are to follow in their fathers direction. It was absolutely hilarious as nervous dads peeled off their socks and stuck out their toes for all to see. We had about a 50-50 ratio on the girls that knew which smelly foot belonged to their precious pop.
Everyone enjoyed an amazing dinner cooked by our lovely FBC Kitchen Ladies. For the first time ever, they made the most scrumptious chicken alfredo, mixed veggies, salad, rolls....and CHEESECAKE! It was very delish! The young men that are raising money for their mission trip to Ecuador this summer served everyone and were such gentlemen! Mike and Tammy Holt lead the service team and made it such a special night.
After dessert, Pastor Jim Gibson delivered an encouraging and challenging message to our dads and daughters. As a father of 10, Pastor Jim has definitely learned a lot about parenting and it was wonderful having him there not only on a date with his daughter, Jami, but also to give word to other dads.
Each table had a place mat which played two purposes. One was that it contained topics of conversation for the evening around the table. The second purpose was to take the place mat with you for future Daddy/Daughter dates. There were about 15 additional questions and
conversation starters also listed to help encourage meaningful conversations at their next dates. Pastor Jim spoke on the impact regular daddy/daughter dates will have in their relationship, and to encourage the fathers to plan these dates, we gave each daddy/daughters couple four coupons to local restaurants in their goodie bags. Also in each goodie bag were cute note cards for dads to write their daughters a word of encouragement before their next date and for daughters to do the same for their dad. We also provided the book, What a Daughter Needs from Her Dad, by Michael Farris for each dad to read over the coming days.
It really was a sweet time. I personally was so encouraged by the about of love and admiration that just gleamed throughout the room. I am excited to see relationships grow stronger and the impact this will have on the Kingdom.

If YOU attended the Daddy/Daughter Dinner, I would LOVE for you to post a comment about your favorite part of the evening or something you learned from Pastor Jim! Also, if you have already had another daddy/daughter date, let me know how it went!
Praying for our dads and daughters and I hope you are too!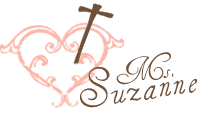 PS - Want to see more pictures? Check out the facebook album on our FBC Girls Ministry Fan Page!