Hi Girls!
I hope you are having a great week! If you are looking for the November DIG Questions, that is on the previous post…you can click here to go to it and answer the questions…there's still time to win!
A week or so ago we were reading from Ephesians 3 in our quiet time books. Ephesians is such a sweet book because it talks about our oneness in Christ and the power that is found in Him. Within Ephesians 3 you will find such mighty promises; like that in Christ "and through faith in him we may approach God with freedom and confidence." There can be no self-esteem issues there! There is our confidence and our freedom! Man oh man, if we were to only put our selfish mindset aside and instead seek "to grasp how wide and long and high and deep is the love of Christ, and to know this love that surpasses knowledge—that you may be filled to the measure of all the fullness of God." Girls! Let's claim this and be filled!
In my last post, I mentioned wanting to share with you part of an e-mail I received from Gina Allison last week. What a sweet experience she had with our Lord. I hope you will be encouraged as I was. Continue pressing on, girls! Continue meeting with our Lord through His Word and through prayer so that you may know "this love that surpasses knowledge" and be filled with the fullness of God.
"Sunday…highlight of my Fall (other than the Girls Retreat), we hiked/climbed Chimney Tops in the Smokies. I have wanted to do this for some time so I was thrilled. So we start out, it is cold, and wet and really foggy. We were really disappointed. The hike was steep, rugged and muddy. To work this hard and not see any views is really a bummer. But we decided to keep on to say we did it. We finally reach near the top, and the fog is so dense, you can barely see 15 feet. The "trail" quit being a hike and became a climb, like going up a ladder, but only a slick rocky surface…A person was up at the top coaching us along and said, "Good thing it is foggy, you can't see how sheared off these cliffs are on either side." It was like climbing into a cloud. I was really let down that we just climbed an amazing pinnacle and could see nothing.

Early in the morning, waiting for the ladies to arrive, I reread Ephesians chapter 3. Do I really believe that God can do immeasurably more than we can ever ask or imagine? So as I pondered sitting on Chimney Top, I prayerfully asked. "God I know you can do this, would you so bless us and unveil your majestic creation before us? I just want to see your glory."

Shortly after that within 5 minutes of sitting there I noticed something. A shadow. Shadows require light. I looked and ever so faint there was a hazy glow of the sun. Then the amazing happened. It was as if the white curtain was falling and dark islands popped up in this ocean of white puffy clouds. The panorama of mountains were unveiled and the sun shown bright and clear. It was spectacular. I just kept saying, Thank you…what a gift! You are awesome God! It was as if God on His throne parted the sky with His own hands saying "It is My pleasure to reveal my glory to my child". The beauty lasted about 30 to 40 minutes, and then closed up as fast as it opened. We climbed down in dense fog again, but filled, blessed and in awe that we were given such a priceless gift. Our God can do immeasurably more than we can ask or imagine."
Amen! Amen! I would LOVE for you to share with me, as well, the sweet things that the Lord opens your heart to through your quiet times, prayer life and just your daily walk with the Lord. Use the comment section to share.
Love you!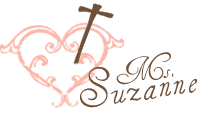 Here's some pictures from Gina. You can see how foggy it was, how it cleared and how the fog returned. What a gracious God we serve!